THESE FULLBLOOD KIKO BUCKS ARE THE BASIS FOR OUR BREEDING PROGRAM, BRED TO FULLBLOOD BOER DOES.
WE STARTED OUR BREEDING WITH 2 REGISTERED FULLBLOOD KIKO BUCKS, FROM DIFFERENT BLOODLINES EACH TO A HERD OF REGISTERED FULLBLOOD BOER DOES.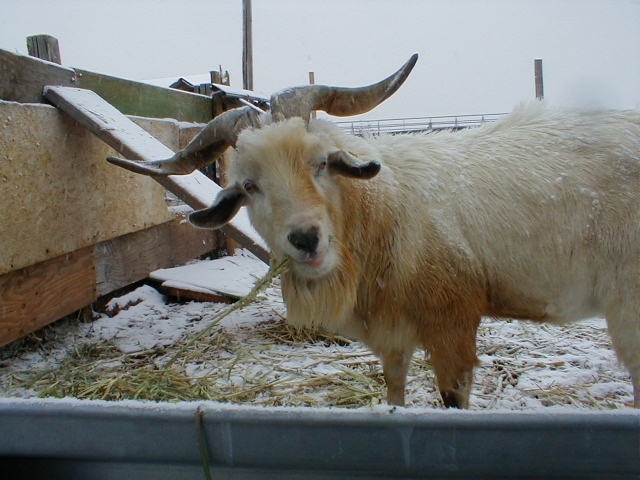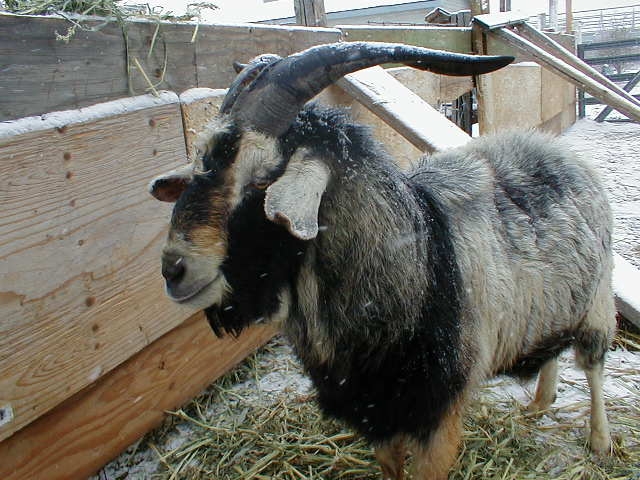 TO GET A LITTLE MORE TECHNICAL THE TEXAS GENEMASTER IS THE
PRIME BREEDER FOR FAST GROWING COMMERCIAL MEAT PRODUCERS.
THESE ANIMALS CAN BE BRED TO MOST BREEDS OF GOATS FOR A PROFITABLE FUTURE FOR MEATGOAT PRODUCTION.
TO START WE BRED OUR FULLBLOOD BOER DOES TO FULLBLOOD KIKO BUCKS TO PRODUCE HALF BOER-HALF KIKO OFFSPRING. WE DID NOT BAND ANY OF THE BUCKS, THEY WERE NEEDED FOR FUTURE BREEDING.
THESE HALF-BREED BUCKS WERE BRED BACK TO OUR FULLBLOOD BOER DOES TO PRODUCE 75% BOER AND 25%KIKO KIDS. THE HALF-BREED DOES WERE BRED TO OUR FULLBLOOD BOER BUCKS TO PRODUCE 75%BOER AND 25%KIKO KIDS.
THEN THESE 3/4 -1/4 KIDS HAD TO BE BRED BACK TO THE 50%, FIRST GENERATION ANIMALS TO PRODUCE 5/8% BOER AND 3/8% KIKO, THE TEXAS GENEMASTER. THIS IS THE 3RD GENERATION THAT IS TO BE BRED TO EACH OTHER. THIS PROCESS TAKES ABOUT 5 YEARS TO PRODUCE.
TO SAVE ON THIS BREEDING PROGRAM YOU CAN PURCHASE THESE GOATS FROM SOMEONE WHO HAS ALREADY GONE THROUGH THE BREEDING PROGRAM.
MORE INFORMATION ABOUT THIS CAN BE VIEWED AT THE AMERICAN KIKO GOAT ASSOCIATION WEB PAGE. AKGA.ORG